Hotel Pouwa: Excellent In Hospitality To Attract Tourist
---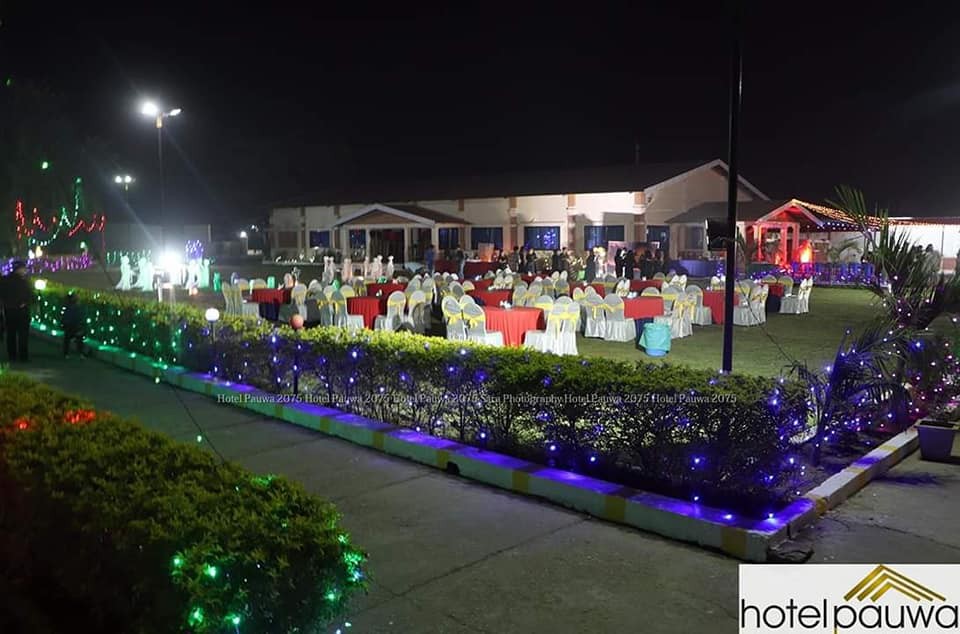 Hotel Pouwa
Hotel Pouwa : Nepal Tourism Year 2020 is approaching. The government and the local level are working hard on how to attract tourists to the country. Not only the government but also big and small businessmen are ready to join hands in this plan of the government to make the visit year a success. Of course, Nepal is an excellent tourist destination for all time.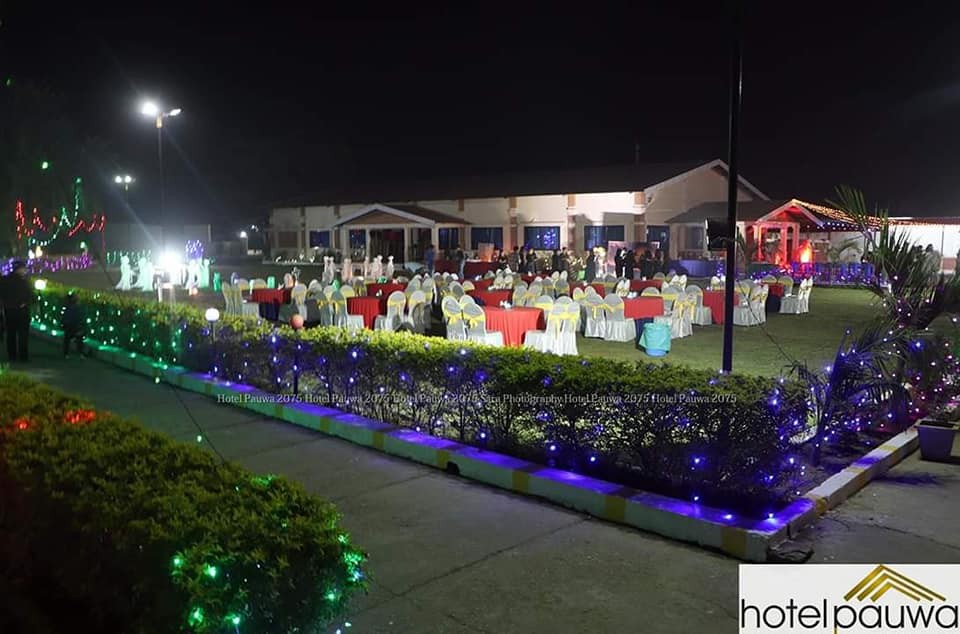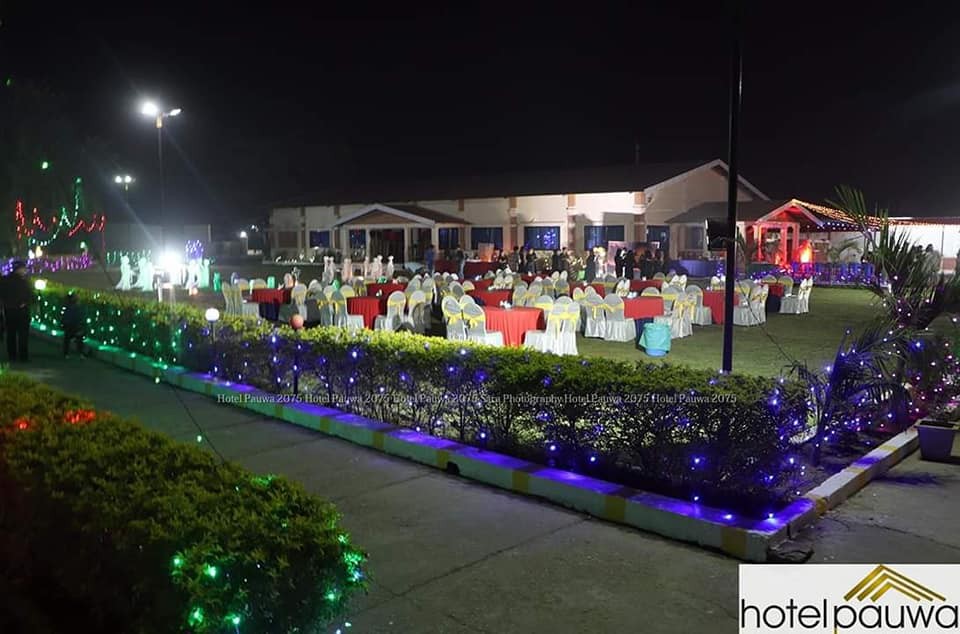 However, the government is going to celebrate the year 2020 as the Nepal Tourism Year in order to develop Nepal as an excellent destination and to elevate Nepal's image in the eyes of the world. Nepal's natural beauty, the world's highest peak, Mount Everest, the birthplace of peace pioneer Siddhartha Gautam Buddha, Nepali art, culture, costumes, ethnicity and lifestyle are the main attractions for tourists. Hotel Pouwa
Lumbini is one of the best tourist destinations in Nepal. Lumbini is visited by most tourists. Lumbini, the birthplace of Lord Gautam Buddha on the World Heritage List, is one of the world's best tourist destinations. Lumbini is visited by both foreign and domestic tourists .As the importance of the Buddha's birthplace and the influx of internal and external tourists increase, the region is also ahead in terms of business. At the same time, the hotel business is flourishing in and around Lumbini. Hotel Pouwa
This sector has become the main destination for expanding the business not only of local entrepreneurs but also of other entrepreneurs. No. 5 with Lumbini as the center. The state government is also developing additional tourist areas. Palpa's Bhairavasthan, Ranimahal, Gulmi's Resunga, Pyuthan's Swargadwari, Arghakhanchi's Supadeurali are also destinations for Indian tourists for religious and spiritual tourism.
Tilaurakot of Kapilvastu, Ramgram of Nawalparasi and Bardiya and Banke National Parks have already become popular destinations for foreign tourists. Rolpa's Jaljala Rukum's Sisne could be a new destination. So 5 nos. Based on the state, the development of well-equipped hotels, resorts and lodges in this region seems to be accelerating. Butwal, Bhairahawa, Lumbini of Rupandehi, located in the business district of Province No. 5, is becoming a resting place for tourists. Hotel Pouwa
With the opening of Gautam Buddha International Airport in Bhairahawa, the traffic of foreign tourists is also certain to increase. Gautam Buddha International Airport is sure to become a destination for Nepali youth to travel abroad. Therefore, the future of the hotel business in this sector looks good. Right now, Lumbini, Bhairahawa and Butwal-centric hotel business has flourished. The number of people investing in the hotel industry is also increasing day by day. One of them is Hotel Powwa Private Limited under Powwa Group.
Excellent  in hospitality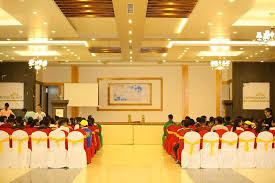 In order to create a different identity in the field of hospitality, Hotel Hotel Pouwa under Safal Powwa Group has brought the tourist sites of Province No. 5 into operation. The Pauwa Group, which started hotel and restaurant business from Bhairahawa in Rupandehi, has moved ahead with the aim of providing hospitality to Pauwa when it reaches major places in five states. The Hotel Pouwa Group has linked the slogan "Where Hospitality Begins" to the company's identity.
Powa, which came into operation three years ago, has already expanded to eight branches. Hotel Pouwa has opened three hotels in Lumbini area alone. Hotel Powwa has come into operation in Bhairahawa, Butwal of Lumbini area, Gorusinge of Kapilvastu and Lamahi of Dang.
The construction of a hotel in Tansen of Palpa has reached the final stage and a hotel with a swimming pool and fitness center is under construction in Bhaluwang of Dang targeting Swargadwari tourism. Similarly,Hotel Pouwa is already in operation in Jumla, the summer capital of Karnali Managing Director of Hotel Pouwa, Bishnu Gyawali, says that the service has been expanded in Jumla of Karnali Province since last year to connect Province 5 and Karnali Province. According to him, preparations are being made to operate a hotel in Rara of Mugu in the near future.
The Powwa Group has started construction of an international level resort at a cost of Rs 100 million in the main tourist destination of Gulmi, Resunga. Pauwa has recently signed an agreement with Resunga Municipality to bring Nepal into operation by the year 2020 BS. Work has been started to operate the resort from late 2077 BS.
Resunga is also considered to be very important religiously and culturally. Religious places like Dhagithum, Ramkund, Siddhasthan, Arjundanda, Mahapokhari, Yajnasala, Gaushala, Saune Shivalaya, etc. fall within the protected forest area of ​​Resunga. Powwa has taken hospitality as the main mantra. Durga Prasad Bhandari, chairperson of the group, says that the goal of the group is to entertain every visitor and highlight the local cuisine and culture.
"Powwa has been offering organic food to customers from all its branches," said Bhandari. "Our goal is to commercialize Nepali food." The Powwa Group is providing services including swimming pool, boating, health club, kindergarten in Bhairahawa and similar services in Butwal, Bhaluwang and Resunga. Similarly, restaurants, party palaces, meeting rooms, meeting rooms, VIP lunch rooms and other services are available at all branches of Pauwa, says Bishnu Gyawali, managing director of Hotel Pauwa.
Pauwa Chautari has also been started in Bhairahawa saying that it represents the taste of the Terai Madhes. Hotel Pouwa Chautari has been providing vegetarian dishes, sweets and dishes of Terai Madhes with original Nepaliness.
Powwa package in tourist area
According to the Pauwa Group, consumers will get the services of Pauwa in Resunga of Gulmi along with the stay of Hotel Pouwa In Tansen by visiting Rani Mahal with beautiful scenery of Palpa. In other words, Powwa seems to be trying to add his own role in the slogan of tourism promotion from Lumbini to Lumbini.
Hotel Pouwa has started construction of the package for those who want to visit the tourist area of ​​Palpa from Lumbini via Bhairahawa-Butwal and also stay in Tansen and Resunga of Gulmi. In this package, you will be able to visit Supadeurali of Arghakhanchi from Resunga, reach Gorusinge and from there pass through Tilaurakot Lumbini and get accommodation in Bhairahawa.
Similarly, arrangements are being made for those who want to return to Bhaluwang after completing their visit to Swargadwari of Pyuthan via Bhaluwang of Dang from Gorusinge, said Managing Director Bhandari. Powale 5 no. The package has been prepared to cover most of the tourist sites of the state.
"We will provide Nepaliness service from only three branches in Rupandehi and Kapilvastu, one in Palpa, one in Gulmi and two in Dang under the Buddha Circuit to make the visit year of Nepal government and Lumbini visit year successful," said Bhandari.
'Nepal Tourism Year 2020' Special Plan -Hotel Pouwa

The Powwa Group has intensified the service expansion keeping in view the 'Nepal Tourism Year 2020' and the 'Lumbini Tourism Year 2076' of the five state governments. To make the visit year a success, Pauwa has claimed to provide services with original Nepaliness. Most of the hotels in Nepal are dominated by Western, Indian and Chinese hospitals. But Bhandari claims that the customers who visit Pauwa will get a glimpse of Nepaliness in the hospitality, food and environment.
Chairman Bhandari says, "In order to prolong the stay of tourists coming to Lumbini, hotels targeted at foreign tourists have been set up in Bhairahawa and Butwal with Nepali hospitality", he added.
---
---