Nepali Language : Origin,History & Development of This Mysterious Language!
---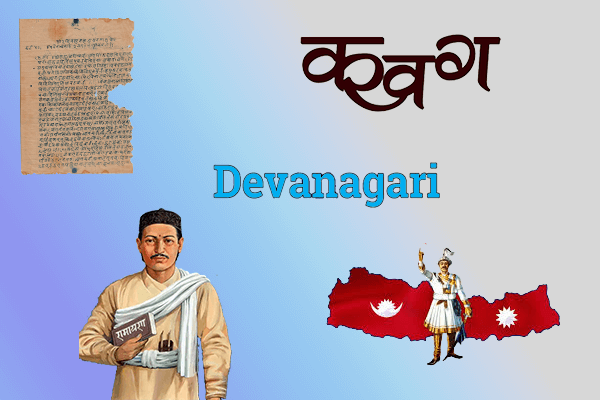 Nepali Language : Script
Nepali language is spoken in Nepal,India and some parts of eastern Asia. Although there is some controversy about the origin of this  language like most of the Indian languages ​​developed from Aryan language, the eleventh century is considered as its starting point! It is a language developed from the Sanskrit / Aryan language of the Aryan-Iranian branch of the seventh class of the Bharopeli family. This language was initially known as Sinjali, Khas, Parvate, Gorkhali etc. Sinja is considered to be the initial center of this  language.

Origin Of Nepali Language
The origin of Nepali language has long history. As it was the language of these Sinja kings, it was initially known as Sinjali language. In the beginning, Sinja was a very big and powerful country.Apart from Eastern Nepal, the rest of Nepal, including Mansarovar in the north and Kumaon Gadwal in the west, this empire is found to have spread. Its northern region was called Jadan and its southern region Khasan. Bhote Burmese was spoken in the connection area and Sinjali was spoken in the Khasan area. Sinjali language was the official language of Sinja. But because it was originally the language of the people living in the Khasan area, it was called Khas language or Khaskura.
From the fifteenth century onwards, the Sinja country is gradually falling apart! Around 1466, Mahamandaleshwa (Prime Minister) Yasovarma of Prithvi Malla revolted from Sinja and established his own separate kingdom. Thus, after Sinja, the original and influential area of ​​the speakers of this language probably became a peak point before Gorkha. That is why this language became known as Parvati. This was also the mother tongue of the Shah dynasty of Gorkha.From the time of Prithvinarayan Shah, the power of the Gorkhas began to increase in the Himalayan kingdoms.The Origin of Nepali language has its milestone at this point.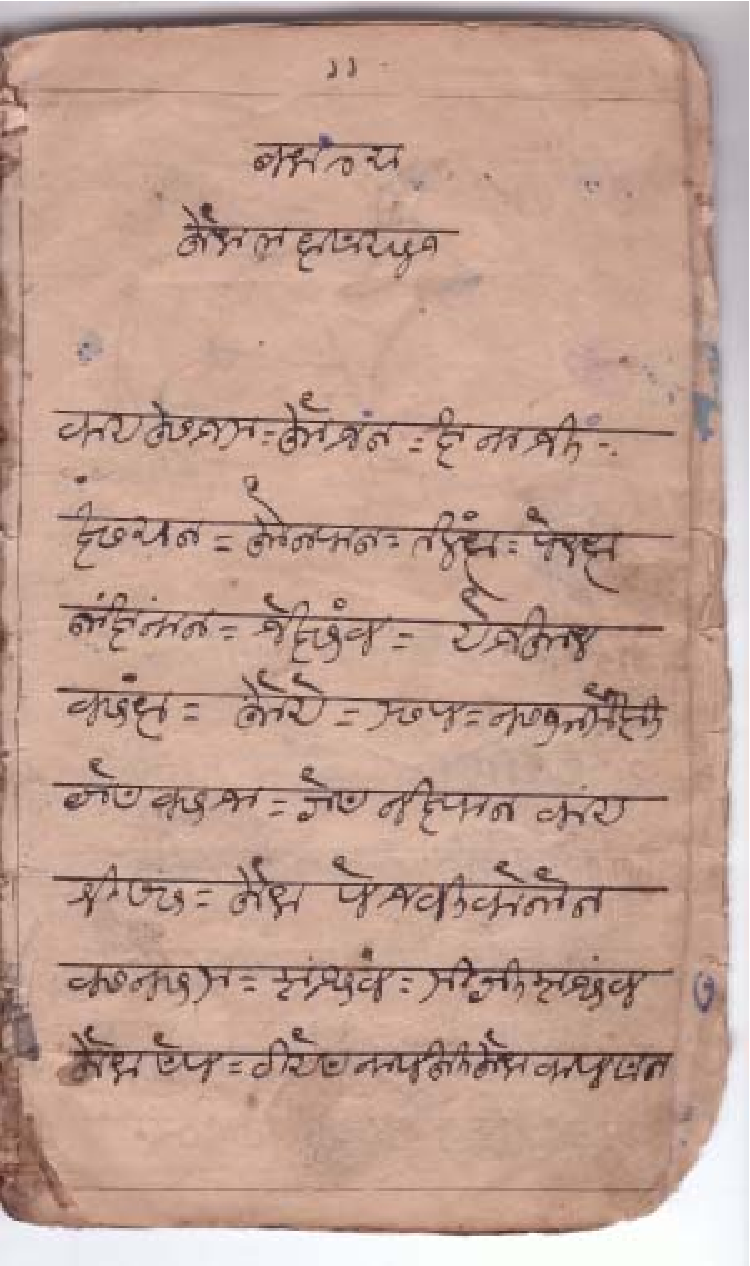 As a result, the language spoken by these powerful Gurkhas became known as "Gurkha". Even though the Gurkhas  took Nepal under their control and made it their capital, the name of this language was Gorkhali. The first J. from Calcutta in 1820,A. Eaton wrote the book "A Grammar in Nepali Language" and used the Nepali name for the first time.From about 1918, the name of language was officially "Nepali"! Although the name of this language is "Nepali" much later, the word Nepal is also mentioned in the economics of Kautilya.
Linguists have some differences of opinion as to the origin of the Aryan language of Nepali language.Dist. A. Scholars such as Grierson, RA Turnell, Balkrishna Pokhrel, Bholanath Tiwari, etc. have believed that the this language "Shourseni" evolved from Prakrit. Based on this, Surya Bikram Gyawali has considered it to have evolved from Shourseni Prakrit. But most linguists today, including Sunitikumar Chatterjee, consider it a language developed from "Khas" Prakrit.Today, the very notion of "Khas" Prakrit has become valid.
Development Of Nepali Language :
Nepali language belongs to Bharopeli family! Although the this  language has been used in Nepali for a long time, the oldest evidence is the records of the eleventh century! Scholars differ on the origin of the Nepali language! Most of the scholars believe that the origin of this language is from Sanskrit language while some scholars do not think so! The grounds for considering Sanskrit as the mother tongue of Nepali are strong and scientific.
It is estimated that the origin of the culture considered as the mother tongue of Nepali is about 3500 years ago! In ancient times, Sanskrit language was divided into two parts, Vedic and secular! In the course of time, Saurseni, Magadhi, Ardha Magadhi, Khas, Prakrit languages ​​were developed from secular Sanskrit! Many different strains were born from Khas Prakrit! Most of the scholars are of the opinion that the Nepali language was born from Khas Prakrit to Apabhramsa, from Apabhramsa to the eastern hills! The views of local and foreign scholars on the origin of Nepali language are as follows: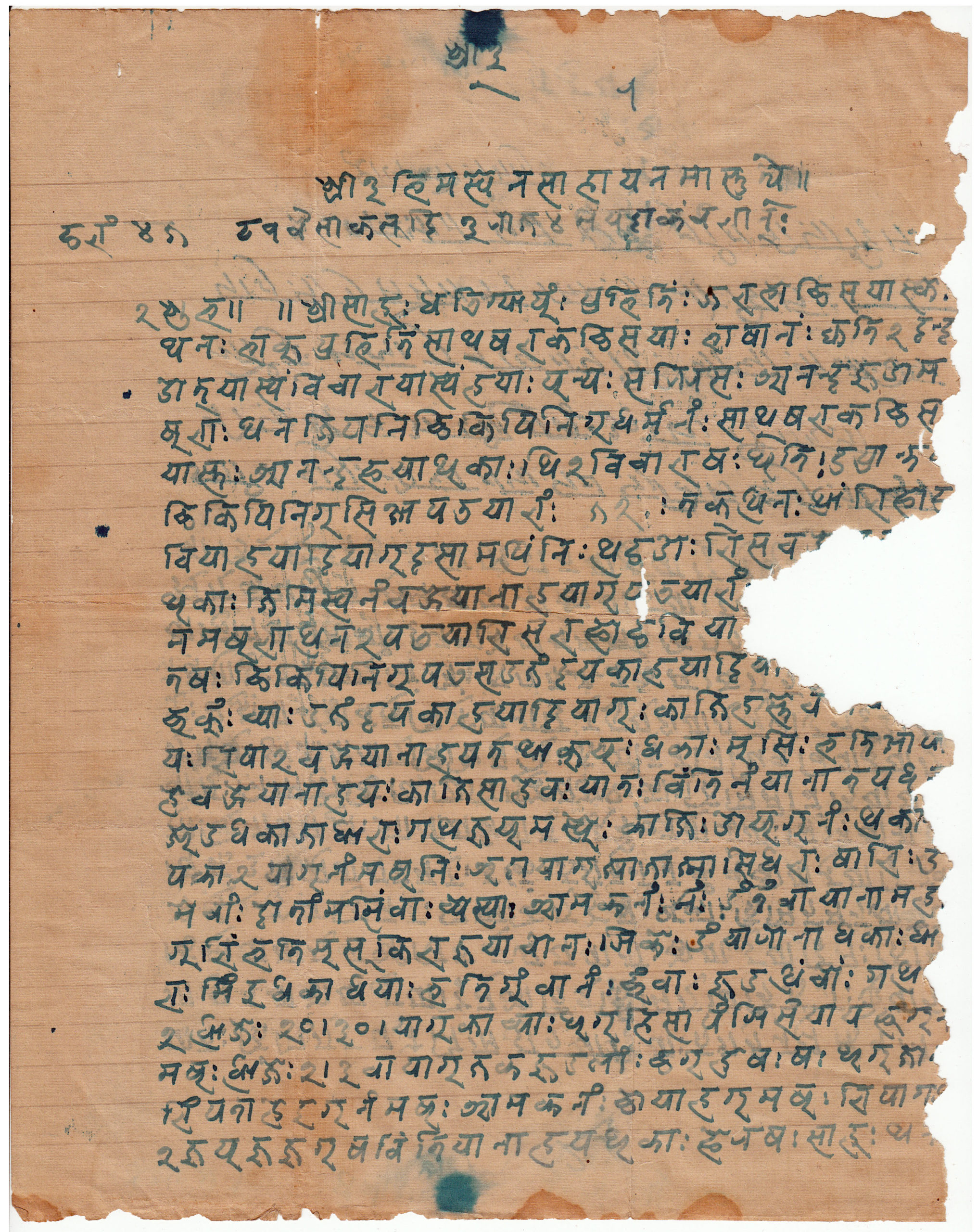 -Rudolf Horn (1880) in his book "Comparative Study of Gaudiya Language" states that Nepali language was born through modern Aryan Northern Gaudi.
-Avraham George Grierson in his book "Survey of Indian Language" states that the origin of this  language is developed  from Rajasthani Shourseni Prakrit.
-Suniti Kumar Chatterjee in 1916 in his book "Origin and Development of Bengali Language" says that Arya Udichya, the origin of Nepali  is developed from Arya Uchidya.
-Ralph Lilly Turnell (1931) in "Comparative and Etymological Dictionary of Nepali" states that the origin of modern Nepali is Magadhi, ancient Nepali, Shourseni!
-Turnelli n the book "Origin of Nepali Language" has said that Nepali language originated as a developed language from the northwestern branch of Sanskrit!
-Prabodh Kumar Pandit has said that this language originated from pre-Bharopeli language.
The Progress In The Fluency of Nepali Language:
Karnali Zone is the birthplace of this language! There is evidence of the use of this  language in the Karnali region in the eleventh century. Even though Nepali may have been used a little bit in the past. C. The Dullu inscription of Bhupal Damupal's time of 1038 is the first written form ever found.However, it is understood that the scholars differed even regarding the date.
"I am not ready to say that this date is correct, however, since the script of this record is very old, I am not ready to consider it as later than Samvat 1038.In any case, the Nepali language has a history of more than a thousand years. From ancient times to the present, many changes have been seen in the language." He said.
Ancient Nepali language (Beginning to 1500 BS): –
The period from the beginning to the end of the fifteenth century is considered to be the earliest period of the Nepali language.Probably all the Sinhalese who spoke Nepali at that time.That is why it was known as Sinjali language. But this language was spoken only in the southern part of Sinja: this language was not spoken in the northern part. This language is also known as Khasbhasha or Khaskura as Nepali speaking Khas are spoken by majority of the people. Nepali at that time was initially limited to colloquial language.
Due to being limited in colloquial language, there was probably no uniformity in Nepali language at that time.Gradually this language started appearing in the archives because the ancient period of this language is archival period.Dozens of archives have been received so far.
Features of ancient Nepali language :
1. Use only prose language!
2. Use only the words tatsam and tadbhav!
3. Focus on the royal presentation!
4. Don't use plural suffixes 's' and conjunctions 'and'!
5. Use 'am' and 'aan' instead of 'kan' and 'lai' instead of the second inflection 'kan'!
6. Don't use the inflection 'le'!
7. Be limited to records only!
8. Finding Archival Archives!
9. Find records related to treatment!
10. Gender legislation has been found even in non-human names!
11. Not to be a literary work!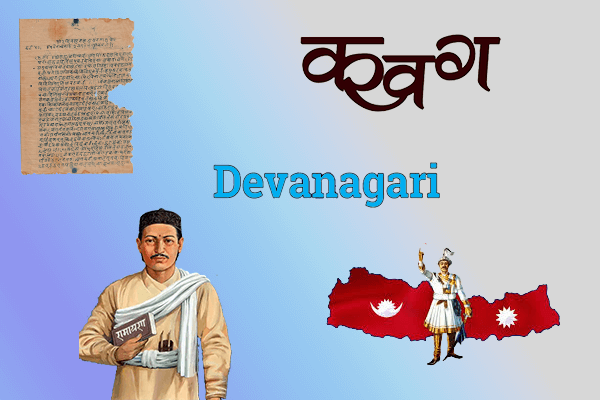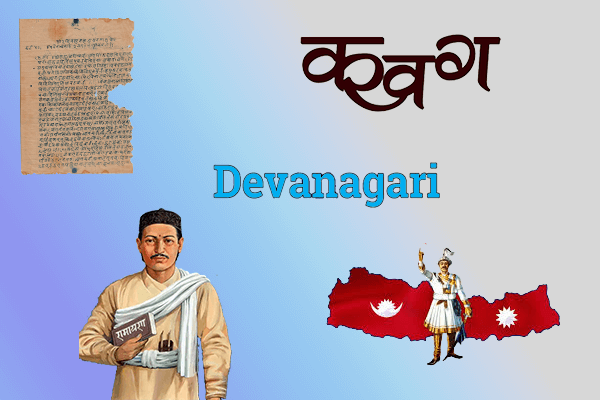 Medieval  Nepali language (1500 BS to 1900 BS)
From the fifteenth century onwards, the Sinja Empire began to disintegrate! After all the Rajputs used this language as their official language, some regional differences appeared in it.This can be seen from the inscriptions of various places written at that time! Even though regional differences of this language have appeared in this period, it has improved a lot. After the expansion of Nepal Unification Campaign run by Prithvinarayan Shah, it started to be used in all practices like government accounting.
Many language and literary workers including Prithvinarayan Shah, Suvananda Das, Shaktivallabh Aryal, Bhanubhakta Acharya, Motaram Bhattal made significant contribution in its development. After Bhanubhakta composed Ramayana, awareness about Nepali language and literature spread in the minds of Nepali people. From comedy to Bhanubhaktacharya's biography, It  has improved a lot.
Features of Medieval Nepali language:
1. Effective use of both prose and verse style!
2. The use of words from the same source as tatsam, tadbhav and agantuk(originated from foreign languages)
3. Beginning of literary creation!
4. Getting started using the suffix 's'!
5. Proper use of all kinds of inflections!
6. With the widespread use of language, local and regional differences begin to appear!
7. In terms of standard use, the gender legislation used in non-human names is starting to be removed!
8. Beginning of literary genres like stories, poems, essays, epics, novels etc.
9. Start printing books, magazines, etc.!
10. The beginning of grammar writing!
11. Beginning of written and formal linguistic system!
12. Even the beginning of critical writing!
13. Begin to use the main verb as well as the auxiliary verb!
14. Linguistic uniformity and standardization efforts, etc.!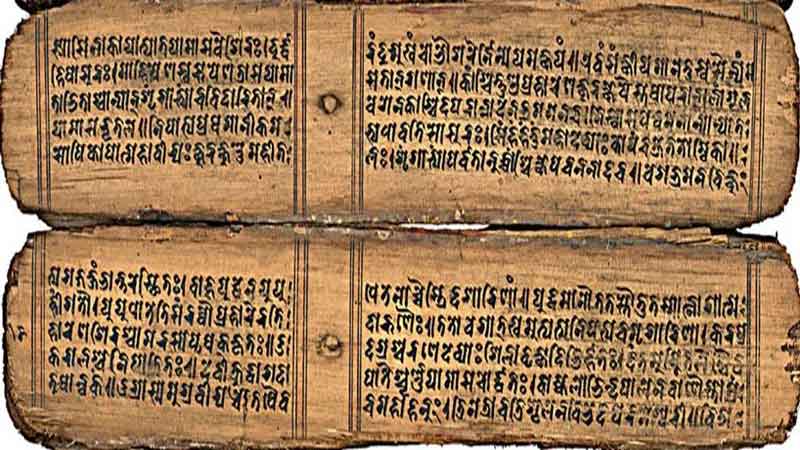 Modern Nepali language( from 1900 to present):
Modern times are the age of publishing.Although there were some publications in Nepali in the secondary period, it is easy to publish only in the modern period. After the publication of Gorkha Patra, significant progress was made in this language and literature.There was a wave of printing of magazines and literary works in Nepali language both inside and outside the country which helped a lot in the development of Nepali language.
B. C. The publication of "Sharda" magazine started in 1991! Nepali language and literature hit a significant milestone! Before that, grammar and textbook writing had already started! "Aksharank Shiksha" written by Jai Prithvi Bahadur Singh b. C. Dozens of works including 1958, Prakrit Grammar 1958, Hemraj Pandit's "Chandrika" 1969 etc. are works of historical significance in the development of Nepali language! B. C. Gurkha Language Publication Committee was established in 1970! Pushkar Shamsher's "English Nepali Dictionary" published!
Gopal Pandey, Hridaya Chandra Singh Pradhan etc. published grammar books. There have been various movements and campaigns for the development of Nepali language! The Halant boycott movement of 1965, the radical movement of 2013, etc. should not be forgotten here. After the political change of 2007, all-round development of this  language started.Radio Nepal was established, schools and colleges started opening everywhere, the creators were able to create with confidence.
Standard textbooks began to be published, grammar and dictionaries began to be created, and language began to flourish! Research works of Yogi Narahari Nath, Ramraj Pant, Mahananda Sapkota, Balakrishna Pokharel etc. were published.Establishment of Nepal Pragya Pratisthan 2014, Tribhuvan University 2016, Nepali Sahitya Sansthan 2019, Madan Puraskar Guthi 2022 etc. played a great role in the development of Nepali language.
Features of modern Nepali language:
1. The modern era begins with the age of publishing!
2. To be the major language of the nation!
3. Development of many languages ​​and dialects!
4. To be the common language of all Nepalis, the language of communication, the language of office, the medium of education, communication, etc.!
5. Plenty of literature creation, study research, publication of newspapers and magazines from outside Nepal!
6. To remain as a medium of communication for the development of language!
7. Establishment of various associations, institutions, etc. for the development of language!
8. Significant progress in the field of creative and critical literature!
9. To hold seminars, workshops, seminars, etc. to make the language developed, standard, standard and pure!
10. Being standard and standard compositions!
11. Reading as a compulsory subject from primary level to higher level!
12. Many researches, researches etc. for the development of language should be done from individual, institutional and even state!
13. Use of Nepali language in modern technology, email, internet, Google etc.!
---
---