---
Homemade remedies defiantly makes your skin healthy without any extra chemical using in it .Cucumber and Banana are the beneficial product which are easily available at your home .Masks of cucumber and Banana makes your skin fresh ,supple and glowing .
Cucumber contain antioxidants and due to its cooling properties helps to look your skin fresh and Banana makes your skin glow and makes your overall skin rejuvenate .Banana boost your skin and makes reversal of fine lines .
Ingrediants
cucumber acoording to your need
1 tsp your prefered oil
2-3 table spoon banana
Process (How to make )
cut cucumber into fine pieces
peel the banana into fine pulp
add your prefered oil
mix it in your grinder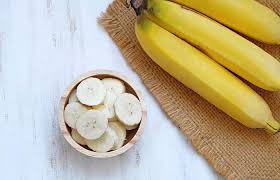 How to use
Apply the marks in your face with your hand or brush .Leave it for 20 -30 minutes and after 20-30 minutes scrub with the same applied masks for 5 minutes and risen it with moderate water . Apply cream which suits you and see the result .Apply this mask once in a week or twice and see the best result .
Other components for glowing skin
Aloe vera protect your skin from damaging which basically caused due to radiation .Aloe vera makes your skin fresh and tighten your skin.It has gained its popularity in cosmological practice .Collagen fiber present in it increase your skin's elasticity .It prevent skin flaking and soften your skin
Glow of your skin melt away with sweat due to terrible summer .Rubbing your skin can help to make your skin look fresh and glow.It makes your skin look refreshed .It makes your skin's blood circulation .Ice can help yous stresssed skin to glow .